Clinica Casa D'Vida Medicina Naturales is founded on the principle of holistic healing through a combination of traditional and advanced methods such as stem cell treatment. Our mission is to help patients alleviate pain naturally while promoting the importance of a healthy, balanced lifestyle and mindfulness practices.
Our intake process includes a comprehensive patient review, designed to understand your unique health patterns and specific needs. Whether you're dealing with chronic pain, illness, or temporary discomfort, our specialists will work with you to create a personalized treatment plan.
Casa D'Vida was founded over 27 years ago in Toluca, near Mexico City, by Dr. Valentina García Diaz. Today, it is a well-renowned and established practice of natural medicine in Mexico City. Continuing the tradition and name of Casa d'Vida in Toluca, Dr. Valentina Arline, the daughter of Dr. Valentina Garcia Diaz, opened Clinica Casa D'Vida in Bahias de Huatulco, Oaxaca, on January 1st, 2022.
Since its opening, Clinica Casa D'Vida has become a go-to for restoring health and well-being in Huatulco. People from various parts of the world come to undergo our signature 21-day treatment protocol, "Return to Health and Well-Being." Let us help you regain your health and vitality so you can live your best life.
Clinica Casa D´Vida Medicina Naturales was founded on the principle of holistic healing through various methods, both traditional and advanced. Our mission is to cure pain naturally while educating patients on the importance of maintaining a healthy, balanced lifestyle and mindfulness.
Our intake process includes a comprehensive patient review, designed to understand your unique health patterns and specific needs. Whether you're experiencing chronic pain, ilness or temporary discomfort, our specialists will create a treatment plan tailor-made for you.
Casa D´Vida was founded by Dr Valentina García Diaz over 37 years a go in Toluca near Mexico city.  Today it is a well renowned and established practice of natural medicine in Mexico City.
Dra. Valentina Arline, the daughter of Dr Valentina Garcia Diaz opened Clinica Casa D'Vida in Bahias de Huatulco, Oaxaca on January 1st 2022, to continue with the name and tradition of Casa d'Vida in Toluca.  Since the opening, Dr Valentina Arline has become a name for restoring health and well-being in Huatulco. Since the opening, people from various parts of the world are coming to Huatulco to undergo the signature 21 days treatment protocol "Return to health and wellbeing".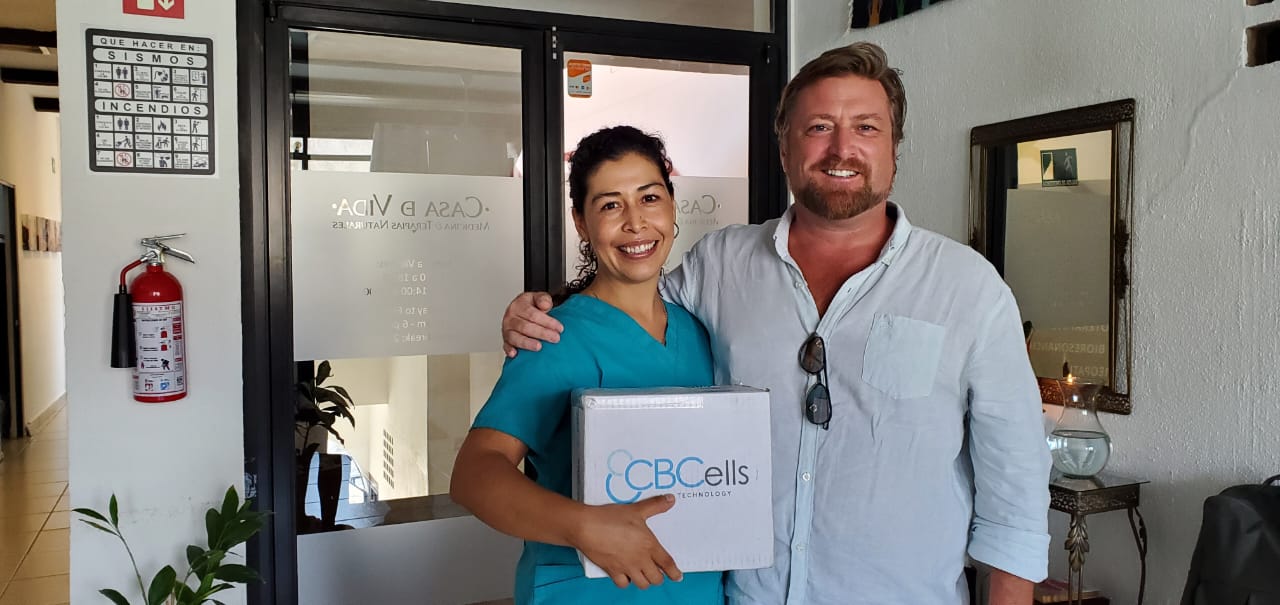 I had been suffering back and head pain for years and after having a CAT scan in Puerto Escondido (now there is a CAT scan in Huatulco also), I discovered that my pain was not from a concussion as I initially believed. I began focusing on healing my back and in this process, I met Valentina.
I am treated regularly now with acupuncture, ozone therapy and homeopathic treatments. I've had a very positive evolution with these holistic treatments, connecting the mind, the body and paying particular attention to how emotions affect the body.
I've had a very positive evolution, have lost weight and the chronic health alterations have disappeared. I'm healthier I even look physically different. I am amazed at how things have changed for me with these natural treatments.
Brent May
I have spent 7 years in various country's in the world reversing and treatments for 2 life threatening diseases and Valentina is single handedly become my go to! The most loving, compassionate doctor and thorough treatments I have ever encountered!
Amazing treatment options, cost effective and true and honest love and compassion regardless your mental health, physical ailment or disease. 🙏
Darrell Greenman
ARLINE AND HER IRREFUTABLE COMMITMENT TO HEALTH
Surely with the percentage inheritance from her mother, the naturopathic doctor Valentina García, Arline Campos represents a generation of doctors with a vocation and attitude different from that of other generations. Arline rejects the superficiality of the consultation due to inertia and is involved in her commitment to providing solutions through an empathetic attitude that generates a very high level of trust for her patients.
Without victimizing herself, Arline sometimes spends up to 15 hours a day attending with vocation and skill to those who require her services. Her knowledge of medicine in different aspects allows her to have diagnoses and treatments that break the established parameters; she reinforces homeopathy with allopathy and vice versa. She handles the temazcal with deep knowledge of its positive repercussions; Ozone is the backbone of physiotherapy and diseases that lead to extreme toxicity in children, adults and the elderly.
Undoubtedly, the profile of her person, despite her youth, frames her as a being defined and determined to generate well-being for her peers, without having as a primary guideline the commercialization of her knowledge and even less the pathological pragmatism that many of her colleagues they practice.
Today Arline represents the alternative for those for whom her health awareness has enormous meaning; The secrecy and arrogance of those who think they are omnipresent in dealing with their patients collapses with the wonderful alternative represented by those who have determined to serve their community. Arline is one of them.
Luis Pantoja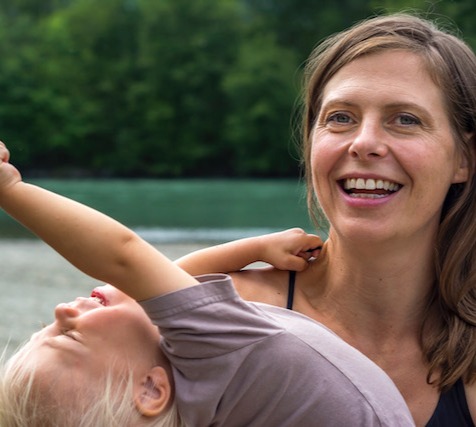 I am a mother, Pilates, and Yoga instructor, and I am passionate about natural health and healing. Wherever I go, I explore good quality natural alternative medical services. I feel Valentina offers just that! Her services are cutting edge, from ozone therapy to colon hydrotherapy, to traditional acupuncture. Her approach is holistic. For me, the primary focus was physical, but she addressed both the mental and spiritual aspect of my imbalances as well. In receiving such integrated treatments, I walk out of the clinic feeling not only physically rejuvenated, but mentally inspired and empowered. I recommend Valentina highly! 
I also brought my 8-year-old son in to get acupuncture-ear beads, and he said pressing on them helps him when he feels anxious.
Rya Letham
Dr. Valentina does an incredible work. I found about her clinic through a friend and immediately felt a call to go and meet with her. Since I was a chiled I had few psychosomatic conditions I wanted to adress.  Quality of my life was always compromised and obstructed because of respiratory, cardio and digestive problems. Moreover, over the years I've collected many traumas and didn't have tools who to process them in a constructive manners. Life became a struggle and I always felt I lived way bellow my full potential. At times it was really hard to deal with dullness of life, despair and hopelessness. When I met Dr.Valentina I immediately recognized she was different from all the doctors I met in my life. She is a true, devoted, inspiring healer who has eclectic and comprehensive knowledge from various branches of traditional medicine. She doesn't have "one recipe for all approach" but rather tailors treatments based on individual's problems and needs.   Dr. Valentina's approach is holistic and detailed, treating human's body, mind and spirit. She has incredible energy and wisdom and true understanding of human suffering and health. I was stunned by the amount of patience and care I was treated in her clinic. She made me feel comfortable and confident with the process from the first to last day. I will be forever grateful for meeting such an incredible, knowledgeable and compassionate being. At Casa D Vida my well-being was restored, I am much healthier and happier than before. I also want to thank amazing and cheerful staff who helped on every step of this process and made me feel welcomed, comfortable and secured. I wish Dr. Valentina all the best in her life and career. Thank you for changing people's lives and thank you for being such incredible human being.
Tiana Todorovic
I am a fitness & lifestyle coach and yoga instructor with a passion for many sports particularly in tennis.  Pushing my body to hard resulted in repetitive injuries. My right shoulder was hurting me for a while.  In the past I treated my sholder with propo therapy and it helped for a while. This time I decided to try ozone therapy injections with Valentina. Just 10 sessions has helped me clear the discomfort and pains in my shoulder.  I am truly grateful to have found ozone therapy and Casa D'Vida clinic.
Rey Carroll
Casa D´Vida has changed my life profoundly. Valentina's unique approach to healing and mastery in her craft has helped me reach a new level in my healing process which I could not find anywhere else. Before seeing Valentina, I have previously seen many naturopaths, different acupuncturists, tried alternative medicine, functional medicine, conventional medicine you name it, and I would always be left with no answer, with a feeling of despair and fear of what to do next.  Valentina came into my life at the moment I thought everything was lost. When I first started seeing Valentina, I was uncertain and hopeless that my body could stop having flare ups but her gentle blend of expertise made a huge impact on my well being and made me believe there is hope in getting better. After the very first few treatments I was amazed to see that my post covid related symptoms (fatigue, brain fog, migraines, anxiety, depression) were substantially lessened and my body started to recover so fast. 
Valentina is a wonderful human being!! What I really love about her is that she treats you holistically and touches the mind, body and spirit. She takes time to listen, uses sophisticated nano technology for diagnosis and she gets to the root of the problem. I feel incredibly blessed to have found Casa D Vida and would highly recommend it to everyone who is looking to treat the root cause of your problem without covering it up with medicine. 
Thank you Ian for your graceful and easy communication style and the whole team for a very pleasant and loving atmosphere at Casa D Vida.
Kristina Todorovic
Location
Dárcena Mz. 20, Lote 8 y 9 Santa Cruz, Paseo Marina, 2 Piso, Sector A, 70987 Bahia Santa Cruz, Oaxaca, Mexico
We are on the 2nd floor of the red house in the Marina Santa Cruz.
Metod of payment
We accept pesos and bank transfers to the debit card
WE DO NOT ACCEPT ANY CARDS
WhatsApp
+52 722 360 7382
Hours of Operation
Monday – Friday
10 to 18 hrs
Casa D Vida
Dárcena De Santa CruzMz. 20, Lote 8 y 9, 2 Piso, Sector A, 70987 Bahía Santa Cruz, Oaxaca, México
Casa D'Vida Natural Medicine and Therapies
Santa Cruz, Oaxaca, Mexico